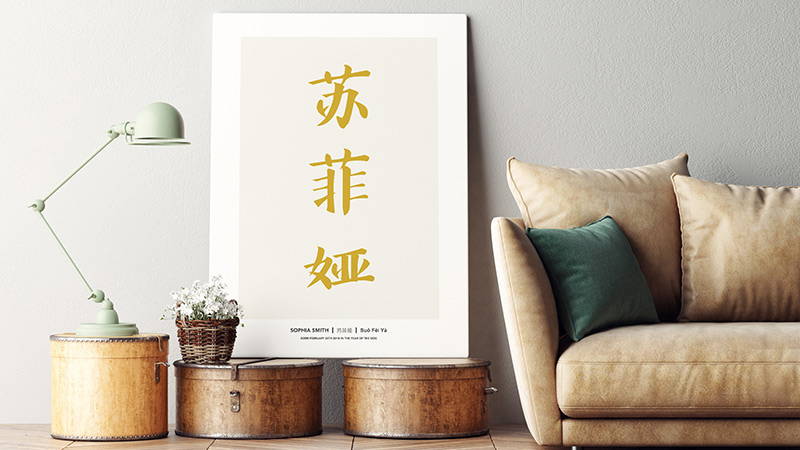 Crafting a Chinese name is a complicated process. Non-Chinese names cannot simply be translated or converted into Chinese names. At Chinese Name Poster our language experts will create a unique and personal Chinese name for you or someone you care about.
Here is how it works:
---
1. Go to Create Name Poster, pick a design, and fill in the required information.
2. A few days after placing an order you will receive a link to your own personal Name Page. On this page you will find your new Chinese name and breakdown of its meaning
You can see an example Name Page here
3. When your name is ready we will print the poster right away and ship it.
Shipping is free worldwide.
---
Ready to create a Chinese Name Poster for yourself or someone you care about?